Resources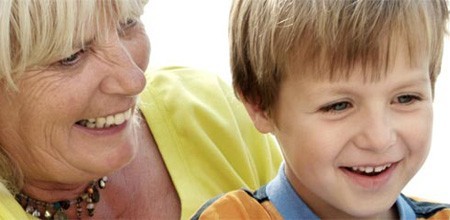 Skilled Nursing and Memory Care
We need to start planning ahead! The 85+ population is projected to increase from 5.7 million today to 6.6 million in 2020. We are living longer but often with increased disability. Where are we going to live and who will care for us?
We never think it will happen to us—we'll never need skilled nursing care! Yet it's to be expected that some of us will require skilled care as we age. It is comforting to know there are many options available to us.
Nursing homes (also known as skilled nursing facilities or SNFs, long-term care facilities, or custodial care) offer care for those who require ongoing nursing care due to physical, emotional, or mental conditions. Residents may be there temporarily for rehabilitation or may be there long-term for skilled medical and/or custodial care.
Comprehensive care is provided, including medical attention, medication, housing, meals, laundry, and help with personal needs. For those with advanced dementia this may be the most appropriate choice for memory care. Registered nurses are staffed 24/7 and a licensed physician supervises each patient's care. Skilled medical care includes the services of physical, speech and occupational therapists.
Custodial or personal care includes assistance with what are known as the activities of daily living. These self-care tasks include personal hygiene, dressing, eating, transferring from bed to chair, maintaining continence, and mobility. Many need help with taking medications.
A skilled nursing facility is appropriate for those who cannot take care of themselves because of physical, emotional, or mental problems, can no longer care for their own personal needs, require more care than can be provided by their caregiver, and cannot live alone; might wander if unsupervised; have extensive medical needs requiring daily attention; or are going to be discharged from the hospital and require temporary skilled nursing care or rehabilitation before returning home or to a residential facility.
Chronic or custodial care is covered by long-term care insurance. It is non-skilled and can be provided at home or in an assisted facility. Chronic conditions are treatable but not usually curable and is not covered by Medicare or most health insurance policies.
Ted Smith, Administrator, at Hillcrest Convalescent Center, in Durham, NC, ,told us "Hillcrest is one of North Carolina's first nursing homes. Our mission is to provide consistent, quality service to our families and residents. With a patient-to-nursing staff ratio exceeding current requirements, Hillcrest delivers quality care through open communication between our qualified staff, residents, and families."
In 2011, the first baby boomers will reach their 65th birthdays. By 2020, all baby boomers will be at least 65 years old. Totalling an estimated 70 million people aged 65+, they will considerably affect our healthcare system. Those with dementias are high users of health care, long-term care and hospice.
"Spring Arbor promotes dignity and choice within a setting of professional, compassionate care. Assistance is always offered, never imposed, and our lifestyle offers our residents and their families the time to focus on opportunities, not challenges," said Sandy Gegax, Executive Director, Spring Arbor of Apex. "We assume that regardless of abilities lost, residents still have the capacity and the right to continue to live, love and learn.,"
Memory care, also known as SCUs (skilled care units) and memory care assisting living, is designed for seniors with Alzheimer's or other forms of dementia. As dementia progresses, the level of care and assistance a person requires increases. SCUs offer a higher ratio of staff to residents and specialized staff training. Scheduled activities designed to enhance memory are offered and common spaces are provided for socialization, meals and activities.
"Long-term care may become necessary when an individual requires more attention than can be given at home or in an assisted living facility. The individual's stay may be temporary, lasting just a few weeks or months, or the nursing center may become the person's home," said Linda Roberts, Executive Director, Sunnybrook Healthcare and Rehab.
Article by Lesley Gray
Reprinted with permission from the October 2010 edition of Boom! Magazine.
« back to Articles