Resources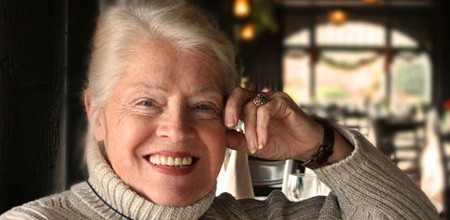 Retirement Communities
Are you interested in a retirement community that offers a wide range of care? A place where you will be able to receive appropriate care as your needs change without having to leave the community?
Continuing care retirement communicites, or CCRCs, are communities for seniors with three levels of residence: active retirement/independent living, assisted living, and skilled nursing.
"St. Josephh of the Pines features two nationally accredited continuing care retirement communities in Southern Pines—Belle Meade and Pine Knoll," said Ellen McFarland, Director of Sales and Marketing. "Both communities offer superior services and amenities, with the added assurance that, if ever needed, various levels of healthcare are guaranteed. SJP believes in offering our community options, and have designed or communities in ways to satisfy each individual's lifestyle."
These days, more Ammericans can expect a longer life than at any other time in hisroty. A key decision that you may face is where to spend your retirement years. Continuing care is a good option for many, allowing them to live in one community throughout their retirement. Each care level can suitably provide for the current needs of the resident and fewer transitions will have to be made as you progress from stage to stage throughout your life.
If you are making long-term plans that include changes in your health, a CCRC is a great option. For instance, you can create an active and healthy lifestyle surrounded by other active seniors and, if changes in your health require help with daily activities, you don't need to move away from your comfort zone. You simply move to another part of the community, maintaining as much continuity as possible. An option may be to have additional care services come into your independent living home.
CCRCs are especially appropriate for couples. Many times, one half of a couple has a change in health that requires more support. In a CCRC, a couple can stay together even while one member receives a higher level of care. They can still eat and do many activities together, maintaining the rich relationship they have had over the years.
Many feel that the continuity and security available at a CCRC are worth the cost, which can be substantial. This choice is not for everyone but is an alternative that is perfect for some seniors who can afford it and want to prepare for a smooth transition at every stage of their retirement.
Most CCRCs establish minimum requirements for incoming residents based on age, financial assets, income level, and physical health and mobility. If possible, it is best to move into the community while you are still independent and able to take care of yourself.
Marthat Grove Hipskind, Director of Senior Living at The Cardinal at North Hills, told us, "The desire at every stage of The Cardinal's Development is to bring together health and wellness, people and places, and private and public spaces in a way that sets a high standard for well-being and transcends physical health. It is a vibrant multigenerational neighborhood that combines every convenience into a walkable lifestyle that family and friends enjoy visiting."
Residents may choose to continue their career, take up hobbies, volunteer, travel or just unwind, socialize and take advantage of the many activities and services. Residents' family and friends are welcome to visit anytime—for a meal in the dining room or for a visit in the residence.
CCRCs offer a home to those who simply want to enjoy life without the responsibilities of maintaining their own house. You can relax with no need to worry about cooking, cleaning, laundry, or maintenance. Some of the benefits are three full meals a day, professional staff to assist with personal care needs, housekeeping and laundry services, 24-hour security and maintenance, and transportation to medical appointments and shopping. Multiple activities, events, entertainment, excursions, and religious services are there for everyone. Does a warm and caring environment with every opportunity for friendships and a variety of activities sound enticing?
"CCRCs are a great choice for retirement living, for both seniors and their families and we encourage seniors to go ahead and make the move to a CCRC while they are young and healthy enough to really enjoy the amenities and services the community offers," said Kathleen Loescher, Marketing and Relocation Coordinator, Springmoore Life Care Retirement Community. "Too often, seniors wait too long to make this kind of move and end up being forced to react to a crisis situation, which puts a lot of unnecessary pressure on spouses and children. By choosing a CCRC, that stress is eliminated because the future is secure, and that benefits both the senior and their family."
Article by Lesley Gray
Reprinted with permission from the August 2010 edition of Boom! Magazine.
« back to Articles