Resources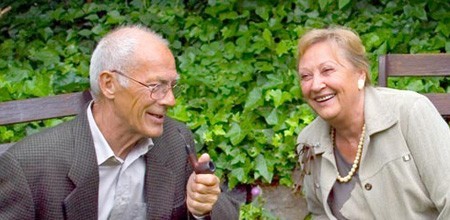 Assisted Living and Rehabilitation
North Carolina had 1.1 million people age 65 or older in 2008, an increase of 20% from 1998. Many of us are living longer but may need some assistance. By 2020, the average 65-year-old man could live to the age of 82 and the average women to age 85. This growing segment of our population is producing record demand for all kinds of care services. Assisted living communities and rehabilitation facilities fill some of those needs.
Assisted living provides a transition from independent living to an independent lifestyle with assistance personalized to each resident's needs, combining housing, support services and health care. Assisted living offers a unique mix of security and independence, privacy and companionship, care and services for those who are not able to live by themselves but do not require constant care. Assisted living facilities may be part of a retirement community, nursing home, senior housing complex, or may stand alone.
"At Magnolia Glen, " said Sara Suite, Sales Director, Raleigh, NC, "we look at wellness as part of everything we do, from the relationships we develop and nurture to the services and programs we offer. We strive to take an individualized care approach to our residents and their unique needs, wants and choices; making your experienced focused on maintaining and enhancing your quality of life."
Assisted living communities support those who need help preparing meals, every day activities, performing household chores, health care management and monitoring, medication management, and transportation. Some communities also have memory care support, for those suffering from Alzheimer's or other memory disorders.
"Our assisted living becomes home for our residents. We offer help with activities of daily living with the goal of preserving dignity, independence, and the ability to make choices," said Allison Pait, Wellness Director, Abbotswood at Irving Park, Greensboro, NC.
Rehabilitation is the process of assisting someone to improve and recover lost function after an event, illness or injury that has caused functional limitations. Rehabilitation assists recovery after events such as stroke, orthopedic surgery, or simply recuperation after a serious illness. Skilled nursing rehabilitation facilities may be independent or part of a senior continuing care community. There is a 41 percent chance that those 65 and older will spend an average of 2 1/2 years in a skilled nursing facility.
Regaining strength, relearning skills and finding new ways of accomplishing everyday tasks can be a slow process. Functioning normally may require physical therapy, occupational therapy, treatment of pain and inflammation, and retraining to regain specific lost functions. Recovering from a disabling injury or illness may require temporary custodial care a strength and balance improve.
"It's rewarding to see our residents discharge home knowing that together as a rehab team we have provided quality care," said Linda Roberts, Executive Director of Sunnybrook Healthcare and Rehabilitation Specialists in Raleigh, NC. "The resident's rehab stay allows them to achieve personal goals and return to independence in daily activities."
Your doctor will prescribe a rehabilitation care team which may include nurses, psychologists, social workers, speech pathologists (to help with speech, language, and voice), occupational therapists (to help with basic self-care activities), physical therapists (to improve standing, balance, and walking with exercise), other health care practitioners, and family members.
Rehabilitation at home can work well for those who require less care and is often a first choice. Family members or friends must be willing to participate in the rehabilitation process, but it can be physically and emotionally draining for all involved. A visiting physical or occupational therapist or nurse can help.
"Our goal is to provide exceptional rehabilitation to allow our residents to strengthen and recondition so that they may return to the home setting as quickly as possible," said Anna D'Occhio, Director of Nursing, Blue Ridge Health Care, Raleigh, NC.
Choosing the right assisted living or rehabilitation facility should be a carefully thought-out process. A good match between a facility and a resident's needs depends as much on the philosophy and service of the facility as it does on the quality of care.
Article by Lesley Gray
Reprinted with permission from the June 2010 edition of Boom! Magazine.
« back to Articles