Resources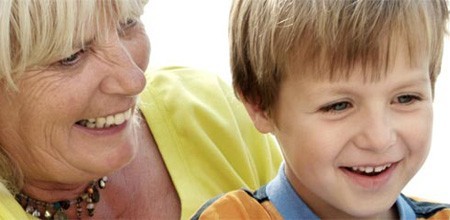 Aging in Place
Do you want to stay in your own home as you age? Aging in place means not having to move from your present residence in order to be cared for as your needs change.
According to ageinplace.com, as of 2000, the U.S. Census Bureau reports that by 2030 there will be approximately 71.5 million Americans over the age of 65, nearly 20% of the entire U.S. population. AARP commissioned a telephone survey of people age 50+. Eighty-four percent said it was very important to stay in their current home.
Often the quality of life goes down as we age, and everyday life can become a struggle as we get older. When you plan ahead you maintain control of your independence, quality of life and dignity. You can choose how you want to spend your retirement years, health care options and your wishes for events such as sickness, housing transitions and financial decisions.
As we age, many are looking for a smaller, more affordable house which can be built to accommodate or modified to help us age gracefully. The right home or well-done home modifications can make our lives much more comfortable and safer.
One out of three Americans older than 65 will suffer a fall. Improve that statistic by eliminating potential problem spots. Many accidents happen in the bathroom where modifications can provide a safe experience. Area rugs and slippery flooring can cause falls. Bending, reaching and loss of balance can cause falls. Adequate lighting, cabinets within easy reach with "D" shaped handles and ample counter space can help. Roll-out or pull-down shelves make reaching a breeze.
Ellen Whitlock, Executive Director, Senior Resources of Guilford County, Greensboro, NC, says, "Older adults should make sure their homes are free from hanging cords and floor mats kept in the proper place. They should take care of clutter, consider using bars in the bathrooms to prevent falls and use night lights to ensure safety."
Understanding that our abilities may diminish over time will help you make good choices when making decisions on desired features. Home accessories, kitchen aids and phones that are universally designed (for use by people of all abilities) can be very helpful.
Replace a standard toilet with a higher version. Add grab bars in the shower, tub and toilet areas and install lever-handled faucets, a slide bar shower head and a bench in the shower. Replace smooth, slick flooring with a textured tile for increased traction. For wheelchair access, roll-under sinks and low counters are a must in the kitchen and bathrooms.
It can be a challenge getting safely down and back up again from chairs and beds. It is important that there is plenty of room to maneuver walkers and wheelchairs around the home and in and out of doors. Throughout the house, wider entrance and interior doors will allow access for wheelchairs and walkers. All door knobs should have levered-handles.
Assistive technology is products designed to provide greater independence and increased quality of life. Just a few examples of adaptive devices available today are furniture with lifts for easy standing or sitting, seat lifts; large button phones; special lights on smoke detectors; phones and doorbells, talking clocks, and motion sensors for lights.
Dr. Sarah Kirby, Associate Professor and Housing Specialist, North Carolina State University said, "Universal design is for people of all ages, abilities, and genders, and designed to support you throughout a lifespan. It is all about helping people have mastery over their environment. Universal design supports those changes we all go through in life. What is most important to avoid is having to make a decision during a crisis period. Plan your housing just as you have to plan your financial future. Planning ahead makes a huge difference for your caregivers, whether planning ahead with your finances or living arrangements."
Article by Lesley Gray
Reprinted with permission from the February 2010 edition of Boom! Magazine.
« back to Articles